Chinese ire over Taiwan could lead to 'devastating' microchip and rare earth metal shortages
Experts warn that the ongoing microchip shortage, which severely cut dealer inventories, could worsen and intersect with a disruption in rare earth metal supplies needed for the growing electric vehicle market.
As geopolitical tensions grow in the wake of House Speaker Nancy Pelosi's visit this week to Taiwan following stern warnings from China, auto industry insiders point to potential strains on vital tech supplies like microchips and rare earth metals. China's history of disrupting supply lines bolsters these concerns.
Rare earth metals used in building permanent magnet motors for the majority of EVs around the globe are mostly sourced in China. Neighboring Taiwan, which continues to assert its independence from China despite that country's repeated objections, is home to vital chip manufacturer Taiwan Semiconductor Manufacturing Co. which "the world relies on," according to The Wall Street Journal, "leaving everyone vulnerable."
Auto industry analysts warn that such a heavy concentration of chip and rare earth metal production could lead to devastating effects beyond vehicle manufacturing.
"China's dominant role in both rare earth materials and chip production gives them a level of influence that could decimate production across many industries, including automotive," iSeeCars Executive Director Karl Brauer told CCJ.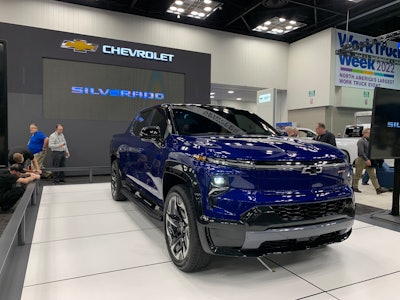 "If China chose to reduce or eliminate access to these materials for a given nation it would immediately curtail production of related items," Brauer continued. "The impact would be devastating to electric vehicle production, but traditional vehicles, computers, cell phones, and every other form of technology would be affected if Taiwan's production or distribution of microchips was restricted."
Luke Lloyd, investment strategist at Strategic Wealth Partners, told Fox Business News anchor Maria Bartiromo on Tuesday that a Chinese squeeze on the semiconductor industry "would completely demolish essentially every economy in the world."
China threatened a military blockade against Taiwan following Pelosi's visit earlier this week. On Thursday, China initiated military drills, including missile strikes near the self-governing island, according to The Wall Street Journal. The drills are creating shipping and air traffic delays. The U.S. has sent warships to the area in response.
John Fuerst, senior vice president of Tula Technology, which supplies OEMs with software to enable fuel-saving cylinder deactivation as well as energy saving measures in EVs, reminded reporters last week at Tula's headquarters in San Jose, California, that China has slowed rare earth shipments in the past.
"We've already had that experience when China reduced their shipments of rare earth metals back in 2011 for various reasons and prices spiked massively," Fuerst said. "Since then the usage [of rare earth metals] has gone up significantly."
Tula President and CEO Scott Bailey said concerns are growing in the auto industry following increased tensions with China, which recently received backing from Russia regarding its opposition to U.S. involvement in Taiwan.
China is home to the world's largest EV manufacturer, BYD, which markets its vehicles around the world including in the U.S. According to commodity research group Roskill, China dominates 85% of the global refined production of rare earth metals.
"For them, it's a hell of a strategic advantage and for the non-Chinese OEMs it's a real, real, threat," Bailey said of China's hold on rare earth metals. "Western companies are looking hard or working on implementing [alternative plans]. They're all saying, 'Hey, I've just lived through, or I'm still living through, a chip shortage. I really don't want to walk right down that same path to a rare earth shortage.'"
Midcourse correction
Prior to Pelosi's visit, automakers had already started taking action to lessen dependence on suppliers that may be more at risk of slowing or stopping vital exports to the U.S.
GM recently announced through its Global Purchasing and Supply Chain organization that it's "building a sustainable, scalable and resilient North America-focused supply chain for EVs covering the ecosystem from raw materials to battery cell manufacturing and recycling."
Rare earth mining is picking up outside of China in places like Australia, and the U.S. GM secured a deal with Nevada-based MP Materials which operates the only rare earth mine in the U.S. at Mountain Pass, California.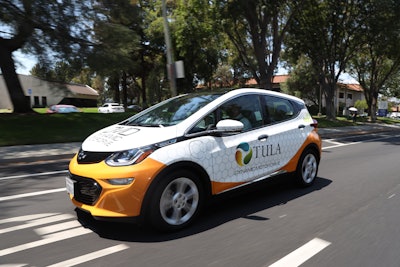 "MP Materials will establish the first North America processing site for alloy flakes, and then they will expand into magnet manufacturing at their newly announced production facility in Fort Worth, Texas," GM spokesperson David Barnas said.
Some EV manufacturers are getting away from costly rare earth materials all-together. BMW and Renault are two such OEMs that are investing in externally excited synchronous motors (EESM), which lean more heavily on copper and other more readily available elements.
Through its newly announced Dynamic Motor Drive (DMD) business, Tula has created software that reduces losses in EESM by 25% to help the technology compete with long-established permanent magnet motors.
"We're going to lower system costs that should help accelerate mass market adoption of EVs because the EV market needs lower costs and more range," Bailey said. "We're really, really pleased to be in the DMD space."
After rolling out first in passenger cars, DMD will eventually be offered in larger vehicle classes. Though efficiency gains are appreciably higher in smaller vehicles, that hasn't stopped Class 8 truck manufacturers from taking interest.
"Without saying names we're we are working with a truck manufacturer with DMD," Bailey said.
In September 2020, Former President Donald Trump issued an executive order that called for identifying and mitigating supply chain risks. President Joe Biden issued a similar executive order in February of last year. Biden is also expected to sign the Chips and Science Act which seeks to boost domestic microchip production.