iTRG has improved its national insurance program for repair shops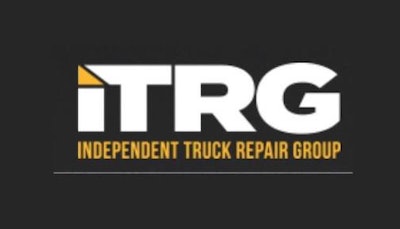 The Independent Truck Repair Group (iTRG) has partnered with a AAA-rated insurance carrier to overhaul and revise the iTRG national insurance program to better meet industry needs.
The updated program will be formally introduced on July 18.
John Stoeckinger, iTRG president, says the rising cost of insurance plans drove the association to take action.
"We listened to our members and understand what they need," he says. "Having taken that into consideration, we spent the last six months reworking our national insurance program to fit the needs of companies that are 100 employees or more, multi-state locations, companies with 25 – 99 employees, and companies with 5 – 24 employees, and those who want to offer insurance to part time and independent contractors (ie.1099's)."
For six months iTRG says it has been negotiating with the re-insurance network to bring down the cost of payroll, workers' compensation, and create flexible comprehensive health benefits packages for their members with quick turn arounds on the quoting process.
Independent truck repair shop owners and independent employees will be able to sign up for the program beginning Monday.
"This is a complex, comprehensive and robust plan full of benefit options but the sign-up process will be remarkably simple for our members. The structure is a multi-million dollar captive insurance program vested by iTRG. The program puts our members inside an insurance program that eliminates having to be a part of the Affordable Care Act, also known as Obamacare," Stoeckinger says.
He adds, "No one in our industry is doing what we are doing for independent service repair shops. We are using the power of our network and affiliations to provide a captive, self-funded, national healthcare plan." 
[RELATED: SSA, iTRG announce enhanced membership program]
Stoeckinger adds the national insurance plan will empower independent truck repair shop owners to function as Fortune 500 businesses, offering attractive benefits to all of their employees including technicians. "Our members will have access to benefits that had previously only been available to large corporations," he says.
Signing up for the program is simple, iTRG says. Get started with payroll and workers' compensation insurance. This will then allow shop owners to qualify for health benefits, the organization adds.
Finally, iTRG adds the new healthcare program has flexible options for individuals, small, and large businesses, which include options for 1099 employees.
"The offering allows iTRG members to customize their health care plans to fit their shops needs at a much lower cost. The information request is very simple and upon receipt of the information, the approval process will take just 48 business hours," Stoeckinger says. 
"Once approved, heavy-duty truck repair shop owners will be able to offer employee benefits to their current employees, and those they are trying to recruit. "We expect these benefits to be a huge recruitment and employee retention tool for shops looking to hire and keep experienced technicians." 
For more information, go to https://itrginsuranceprogram.lpages.co/insurance/.