Ward Transport and Logistics acquiring Quality Cartage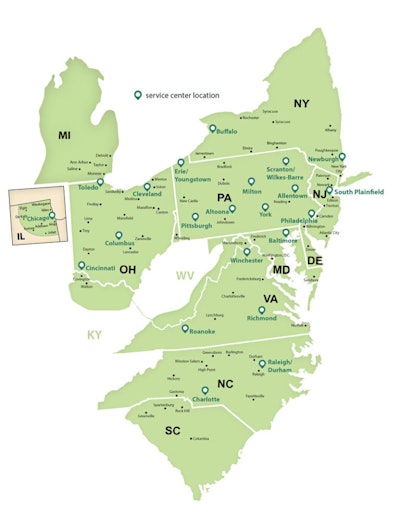 Ward Transport and Logistics (CCJ Top 250, No. 140) has acquired Chicago-based, Quality Cartage.
"Quality has been a reliable partner for years, which allowed us to provide our customers with exceptional service to the Chicagoland area," said Ward President Bill Ward, Jr.
Ward and Quality team members have been working over the last few weeks to sync the two carriers' processes and systems, and Vice President of Operations Dwain Key was impressed by the almost seamless transition. "The energy level between the teams was exciting, and the motivation to work together is truly inspiring," Key said, 
Altoona, Pennsylvania-based Ward Transport and Logistics now operates 22 service centers. Its facility in Toledo, Ohio, was the company's first step in expanding its direct footprint to the west. Once known for its strong mid-Atlantic network, Ward Transport and Logistics is seeking to shed its regional carrier status as it has opened three service centers in as many years: South Plainfield, N.J., Toledo and Chicago.
Dating back to June, there have been nine mergers and acquisitions among CCJ's Top 250 for-hire carriers: KLLM Transport Services (No. 45) acquiring Quest Global; Kenan Advantage Group's (No. 19) acquisition of a Louisiana petrochem company; USA Truck (No. 68) being bought by DB Schenker; Freymiller's (No. 147) acquisition by investment groups, Fastfrate's acquisition of Challenger Motor Freight (No. 77); PAM's (No. 58) purchase of Metropolitan Trucking; Heartland Express (No. 42) picking up Roaring Spring, Pennsylvania-based Smith Transport (No. 111); and Schneider's (No. 8) acquisition of deBoer Transportation, a regional and dedicated carrier headquartered in Blenker, Wisconsin.